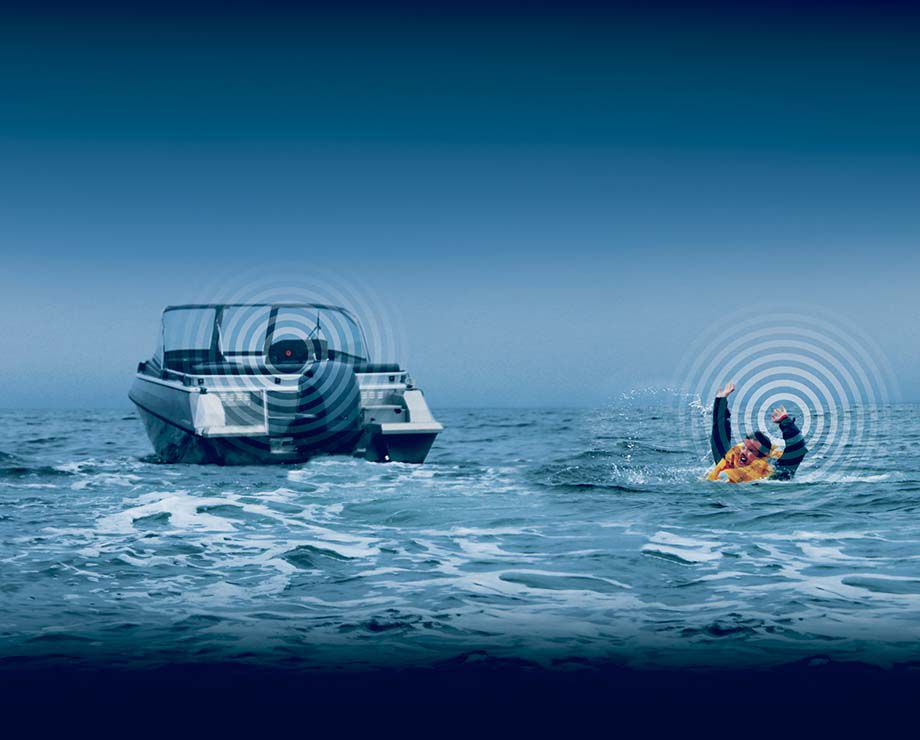 It is quite well acknowledged that safety systems and products are only ever any good if they are being worn or used appropriately and even then some systems are not fail-safe. The biggest reasons for safety product or process failure is a lack of practicality, function or an adverse impact on the intended activity. The safety lanyard on outboards is no different and you see more dangling from the console than dangling from the skipper.
A Norwegian company named Fell Marine have arguably conquered one of the great holy grails of boating safety when they developed the completely wireless kill switch device called the MOB+ (Man Over Board Plus).

Figure 1 Photo Credit Tony Tropiano

The MOB+ is a hub unit installed in the console of any boat that talks to a separate arm band on the skipper. The unit uses some of the world's most complex wireless frequency technology to stay in contact and then to immediately and automatically shut down the engine in the event of being submersed in water, moving more than a 20m from the console or during manual activation of the arm band or hub unit.


Getting boat owners to wear the kill cord is still a huge hurdle and somewhat insurmountable because it does get tangled easily in clothing and controls and you can't move from the console at all. This really does make it hard when you need to move around the boat most often like, fishing, skiing and tying up mooring ropes etc. MOB+ is about combining the safety of a kill cord with the convenience and freedom of wireless technology.
Figure 2 Photo Credit Fell Marine

Each boat has an MOB+ hub unit installed in the console and then the wearable rubber Xband is paired to that device. Once paired for the first time, activation is a simple push button when you jump on board. You can pair your xband to more than one vessel making it a versatile product for clubs and organisations which use a number of support boats. You can watch the video to see how it works here: https://youtu.be/C9cY0hxcHnk
Australia has quite specific testing and approval process for this sort of technology so only units approved for sale in Australia can be sold and installed here. For product enquiries please contact RIB Rescue on 08 9244 9515 or visit http://www.ribrescue.com.au/


Sponsored content
Date 12/08/2017 Press Release
Author: Jeff Bullock – RIB Rescue