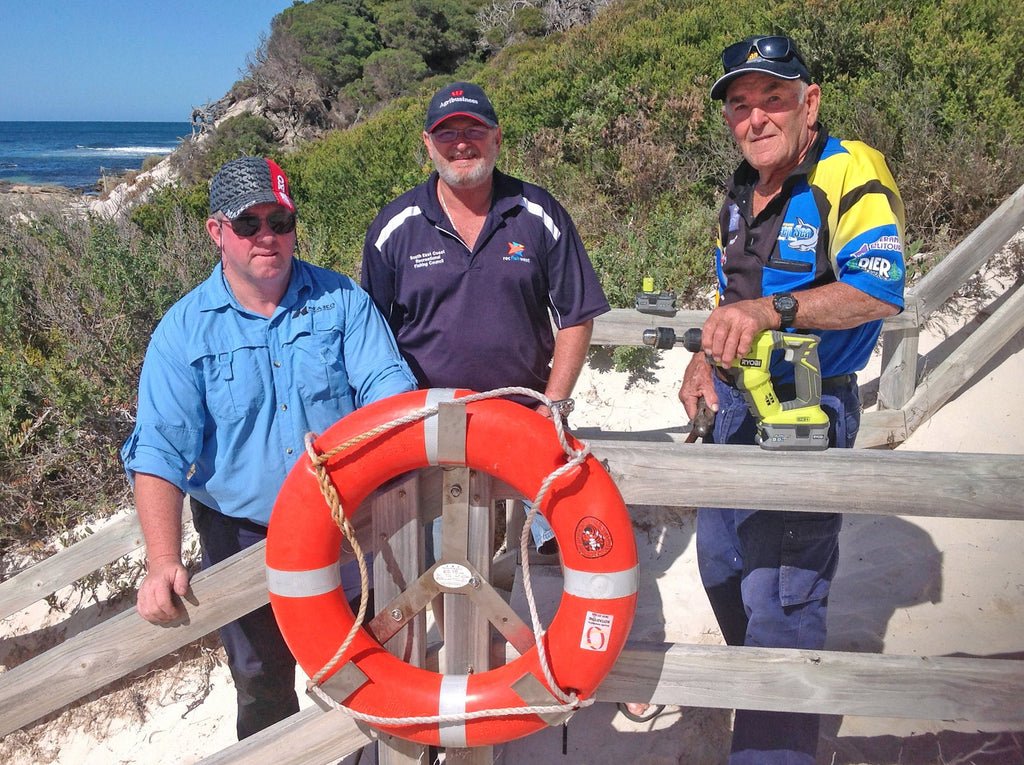 Renowned for its pristine coastal landscapes, beaches and unique rock formations, Esperance is a popular spot for recreational fishing, hikers and four wheel drive enthusiasts.
With fishing high on the agenda for travelling families and tourists to the region, as they take a break in this beautiful seaside town, it's the rocky terrain and unforgiving weather conditions at times, that can turn a pleasant trip down South into a disaster when lives are lost from slipping from a rock whilst fishing.
In late January 2017, two children (9 & 11yo) from a family went for a swim at Hellfire Bay (50km's from Esperance, near Lucky Bay) and became caught in a rip. The father watched from the rocks, before noticing the children getting into trouble and moving into deeper water. An Angel Ring (life buoy) was located close by and the man was able swim the ring to his children who were then able to grab hold of it and together they were able to swim sideways to the rip and make their way safety ashore.
Local community champions Graham Cooper, Mike Spencer, Brett Thorp and Vince Evans have been working hard to keep their community safe when fishing from the rocks.
The team, who are all members of the South East Coast Recreational Fishing Council, recently installed six new Angel Rings and one Rock Anchor Point in areas which were identified as high-risk rock fishing locations along the coast from Quaggi Beach to Hopetoun.
''Who knows what would have happened if the Angel Ring wasn't there," said Mike.
''We applied for a Recfishwest Community Grant and have been pushing for more public safety equipment, such as Angel Rings and Rock Anchor Points to be installed at high risk fishing locations along the South Coast."
''We could have had a three person fatality count that day. This incident certainly covers all the costs of installing the Angel Rings along the South East Coast.''
Recfishwest CEO Dr Andrew Rowland commended the South East Coast Recreational Fishing Council for their efforts over so many years to keep West Aussies safe.
''Graham, Mike, Brett. Vince and others are great community role models and champions, volunteering their time to install public safety equipment which so many fishers rely on," Dr Rowland said.
"Angel rings are an important part of our Fishing Safety Program and they have been used to save lives on the south coast.''
"There are so many great people around WA who have dedicated their time to help their community stay safe when out fishing, from Quobba to Esperance, these people have hearts of gold and the 750,000 WA fishers should be grateful for the service they provide!"
Thanks to community partners and local helpers, more Angel Rings are set to be installed in Bremer Bay and Denmark. Currently there are 75 Angel Rings installed for the community's safety. View the locations here.
If you know of a rock fishing location that could do with an Angel Ring, let Recfishwest know at info@recfishwest.org.au.