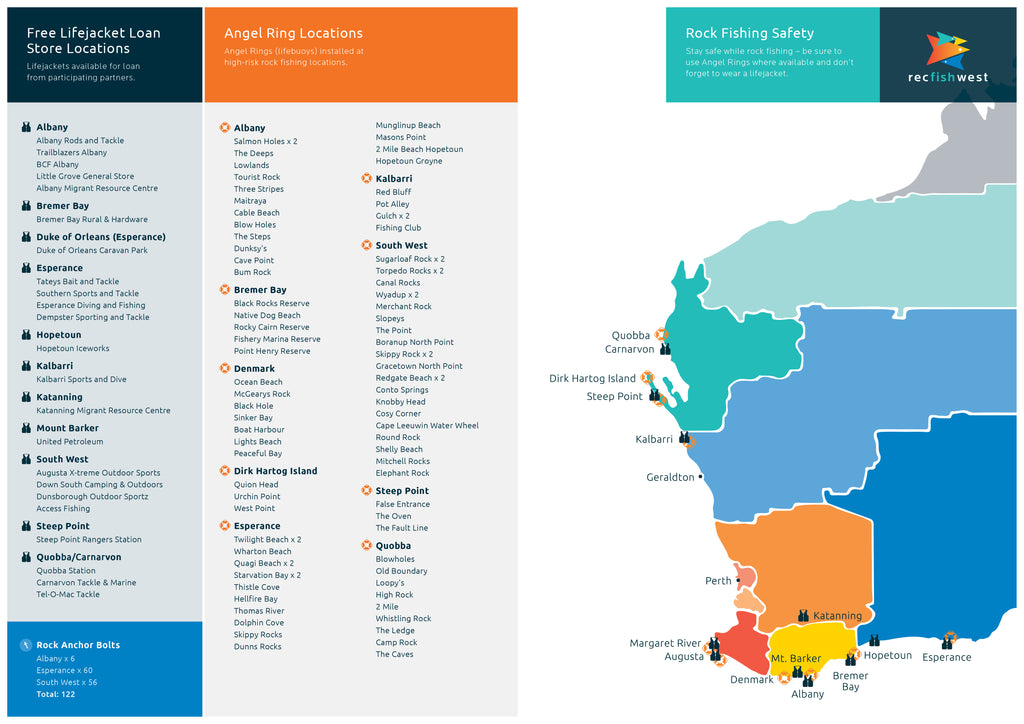 Did you know Recfishwest, along with community partners and tackle shops provide the WA fishing community with free loan lifejackets, where fishers can head into their local regional tackle shop and hire a lifejacket for free for the day? 
The jackets that are available for hire are the Crewsaver Slimline Manual Inflating jackets that require you to pull the 'inflate' toggle when you enter the water.
Recfishwest believe these are the best available on the market because of their design, comfort, movability and increased buoyancy level.
These lifejackets will help save your life when something unexpected occurs and will keep you buoyant until help arrives. 
Find a location today by clicking on the map (also includes Angel Rings - lifebuoys designed to be used in the case of an emergency).
If you would like to stock loan lifejackets at your store, get in contact today.
Safe fishing key messages:
Always tell someone where you're going
Never fish alone
Know the area
Know the conditions
Wear the right clothes
Make use of the public safety equipment installed
Observe first, fish later
Plan your escape
Stay alert and
Return home safe to your family.
To find out more, visit https://recfishwest.org.au/our-services/fishing-safety/