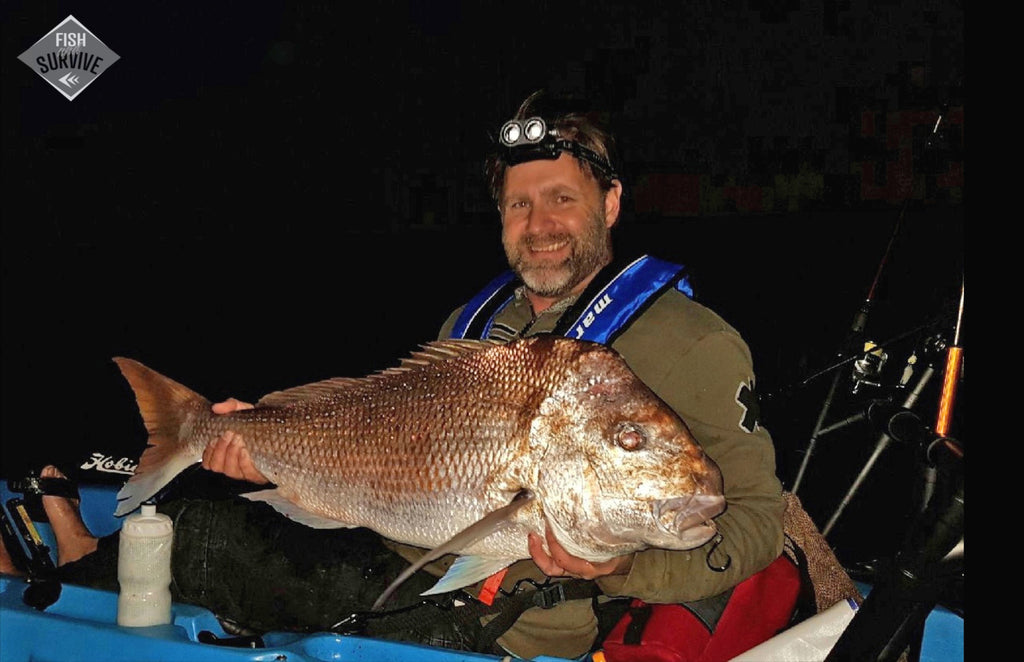 Congratulations Ben Kelly, the winner of our Fish and Survive Photo/Video Competition! Ben will join Perth Fishing Safaris along with three mates and no doubt have an awesome time!
Ben's entry below was chosen by random selection and highlighted the necessary precautions one must take when out fishing, especially if fishing on a kayak at night.
"I am a passionate kayak fisherman. Having a low visual profile on the water means there's a high chance of an interaction with boats and other watercraft, especially at night and in low light conditions.
In addition to the mandatory safety equipment, lighting is a big part of my safety management plan so I am as visible as possible. I always carry a high powered headlamp with a strobe feature and a backup torch when fishing at night.
Other precautions are hi-vis clothing, carrying a PLB, radio communication, an air horn and making sure someone knows where you are and when to expect you home.'' Said Ben.
Also congratulations to our runner up winner Mandy Gebhard!
Mandy will receive a Crewsaver Adult 165N Sport lifejacket for her entry showing her children boat fishing while wearing lifejackets.
'Starting them young is the best way to get into the habit of water safety when boating and fishing.'' #fishandsurvive
We'd also like to mention a special entry we received in the form of a video that we couldn't fault! Thank you for your entry Fishing With The Family we will be posting this submission on our social media page soon.
Thank you to everyone who entered and demonstrated your commitment to returning home safe after a day's fishing.
In case you missed it, you can check out the contest here: https://www.facebook.com/FishandSurvive/photos/a.1863962820284964.1073741828.1859379574076622/2129168693764374/?type=3